Yesterday was another Open (Your Mind) Day, marking my final year at Murdoch. Still remember the first time I came to Open Day, although I was already a Murdoch student for about a month, it was still an enjoyable experience.
At 8.30am it seemed everything was ready, new signs posted everywhere, and a security car already started patrolling the campus.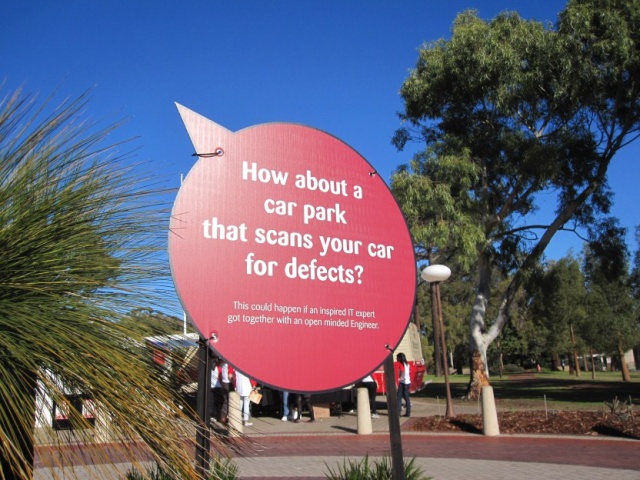 It was a nice Sunday with a little bit of chill now and then but lots of sunshine. Caught a sign of a quenda having his quick breakfast in the bush before the area got crowded. And the scene of horses at Vet school peacefully grazing on the meadow in the morning sun was so serene and beautiful that made me think who would care if it had been the election the day before?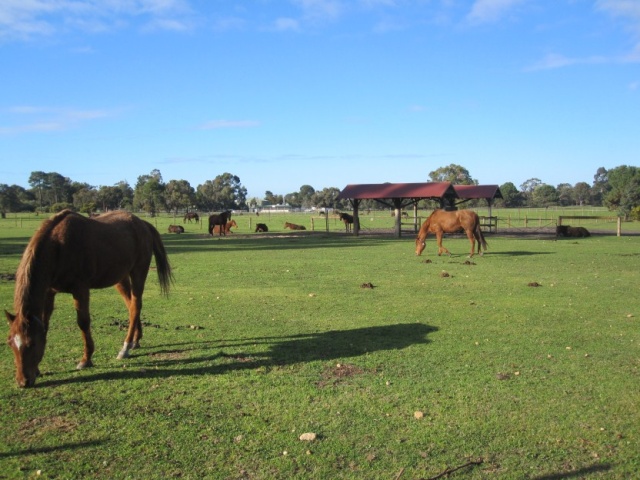 This year was the second time I participated as a volunteer, but instead of working at Business School's stalls, this time I joined a welcome team, whose job was greeting and directing guests. After registering and grabbing my shirt at Volunteer Headquarter, I joined two staff and few other students to car park 4, which should be the main entrance to campus if you drive from South St. It only took us a while to set up, and I was surprised that not long after that there were people turning up already although it was just around 9 o'clock and the event would not officially start until 10.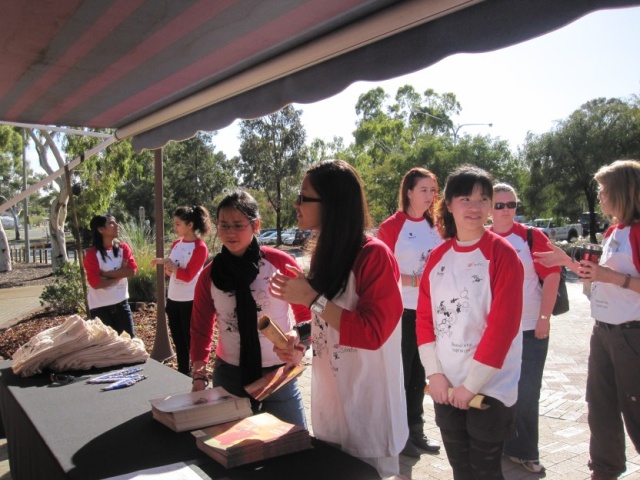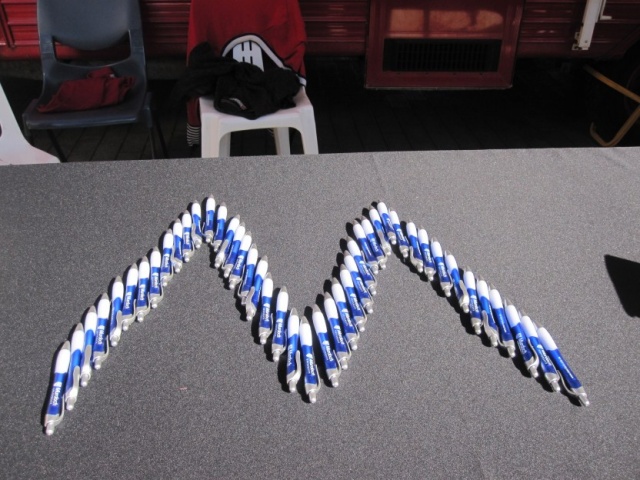 The number of guests visiting via each entrance needed to be monitored each hour, so I volunteered to keep track of it (which turned out to be a rather boring job to do) while others greeted guests with show bags and information brochures as soon as they were in sight. I have to say they did a great job, spreaded to various directions to welcome visitors and answered all questions about the day. The first one and a half hour was an enormous success with more than 800 visitors only through the booth I worked, there were times so many people were coming that I lost track of them and only could give a rough estimate; show bags and brochures on the table kept having to be topped up. Last year's Open Day there were more than 12,000 visitors and this year the number was expected to be even higher.
Four hours passed quickly and when I realised my tummy was yelling for food it was already 1pm and my shift also finished. Finally I had time for some lunch and looked around campus on its biggest event of the year.
The Fremantle tram was hired to drive guests for a tour around campus every half an hour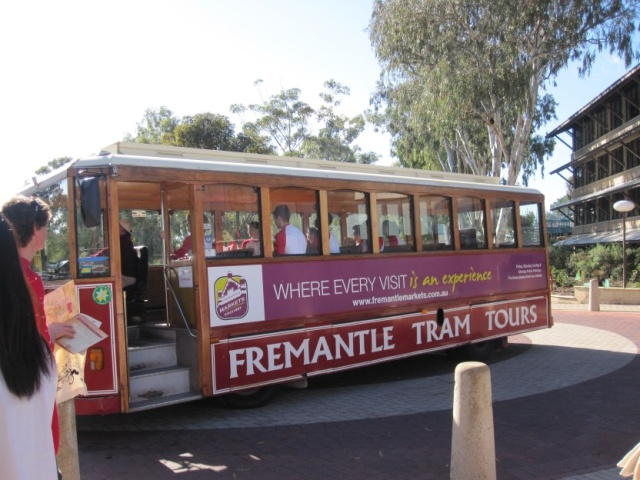 'Cup and Saucer' ride and Mad Cow on Bush Court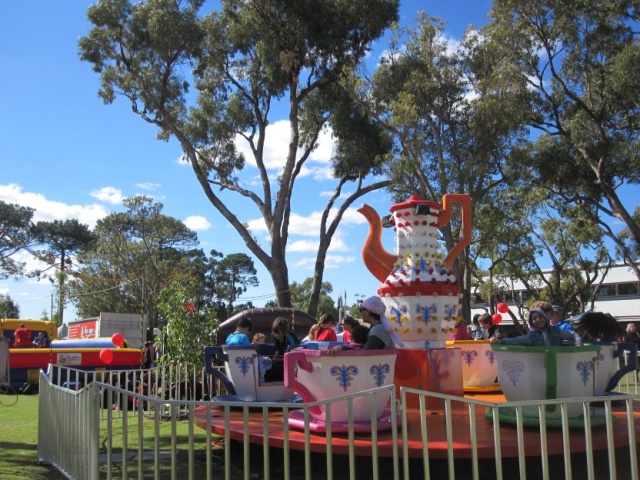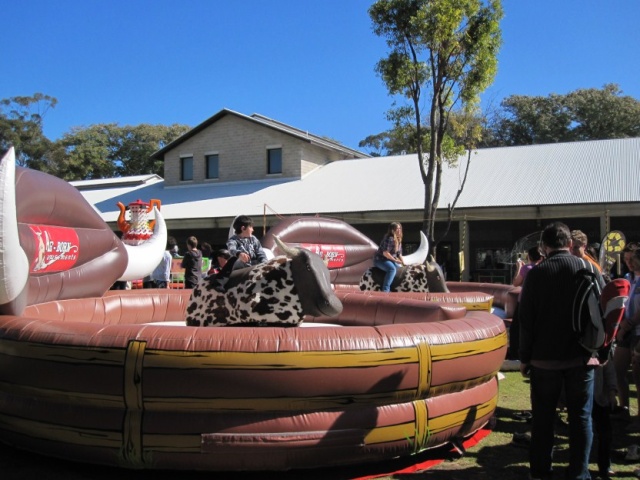 The popular Travelling Animal Farm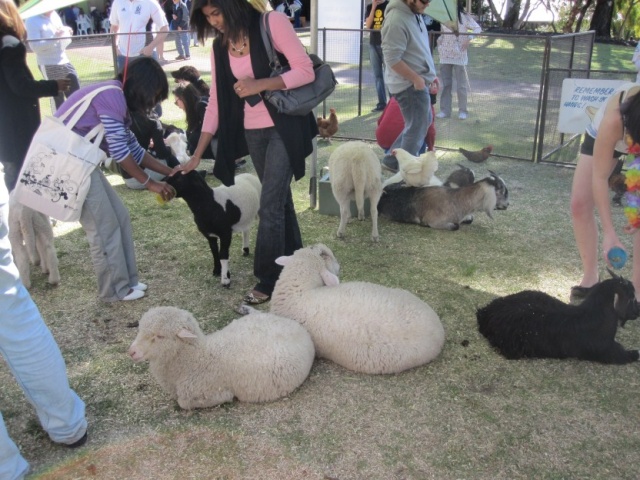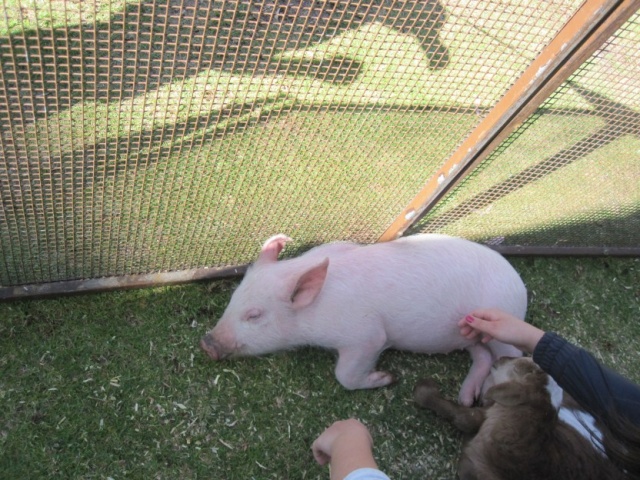 Everyone loves fairy floss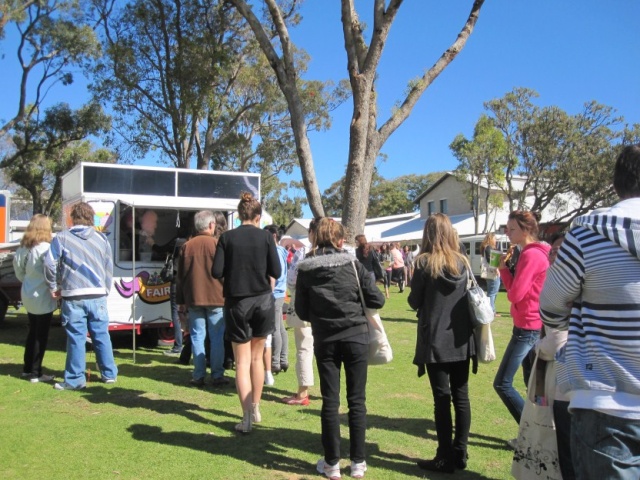 And my all-time-favourite, the photo booth, where you could take photos which were instantly printed out, for free

Performance and presentation of Engineering School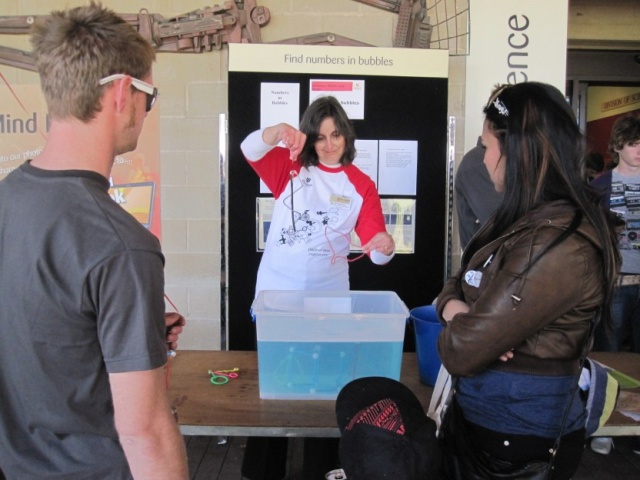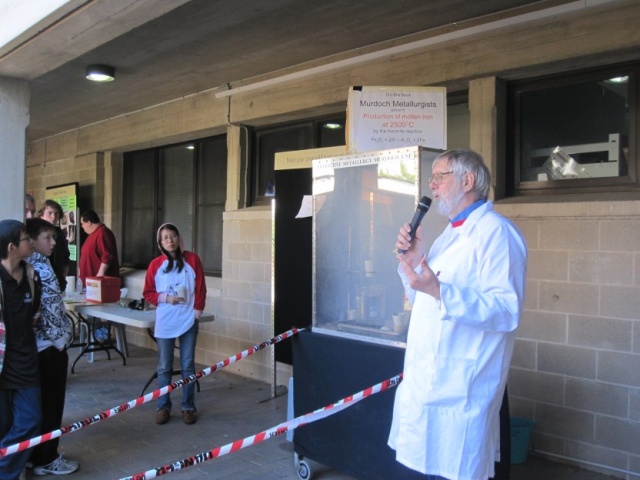 Faculty of Social Sciences and Humanties: Feathers and glue, glitter and paint, create your own theatre mask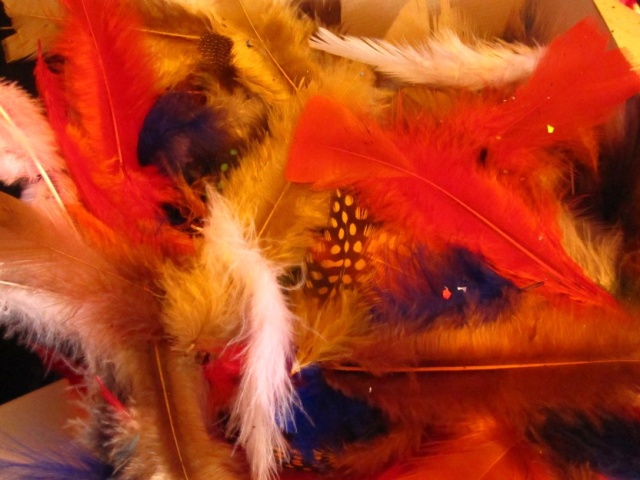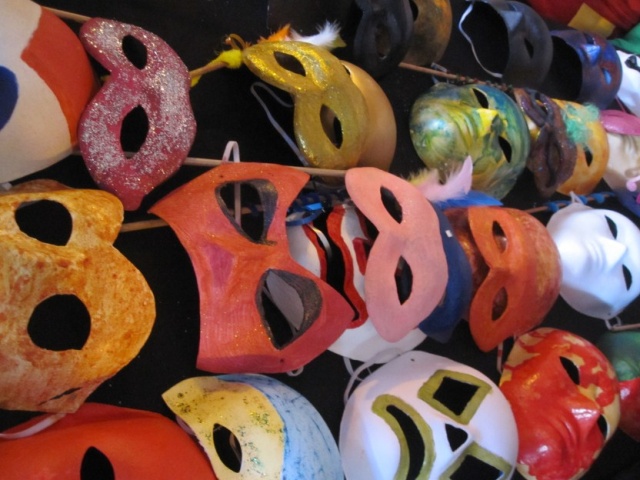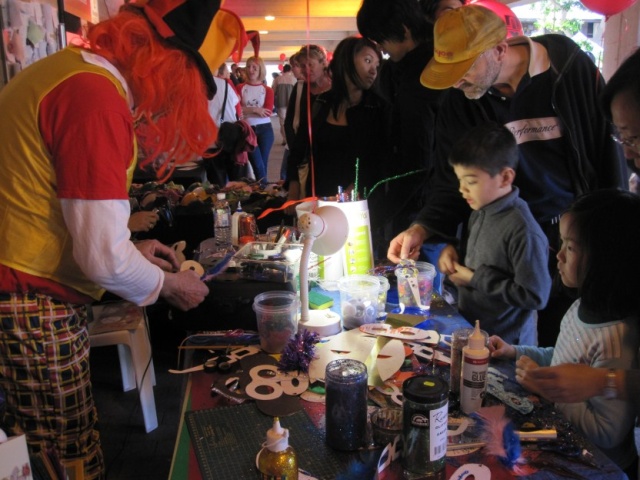 My DIY mask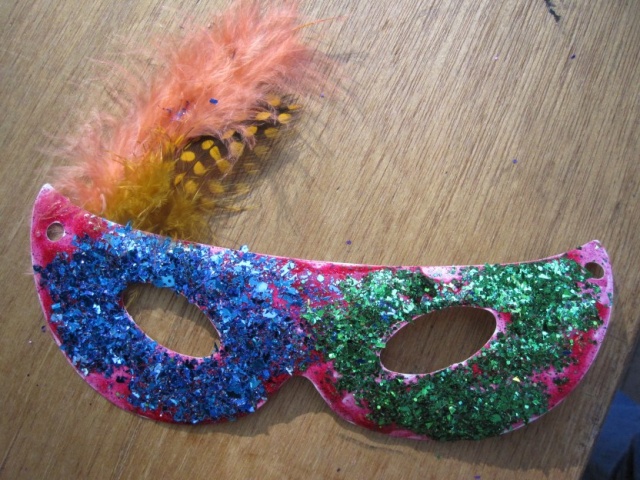 Face painting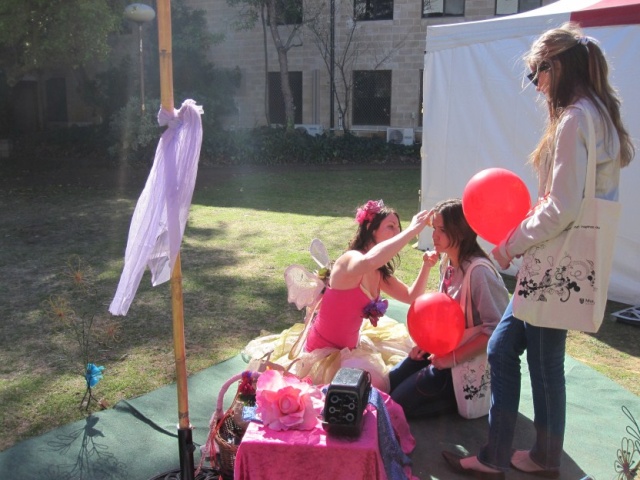 Tour guide training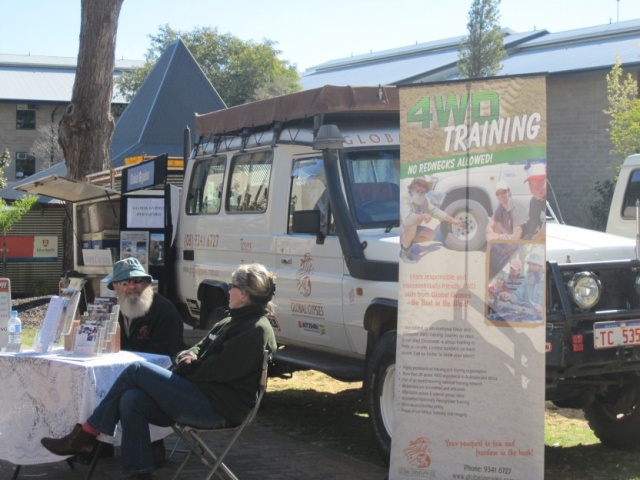 Protect the WHALES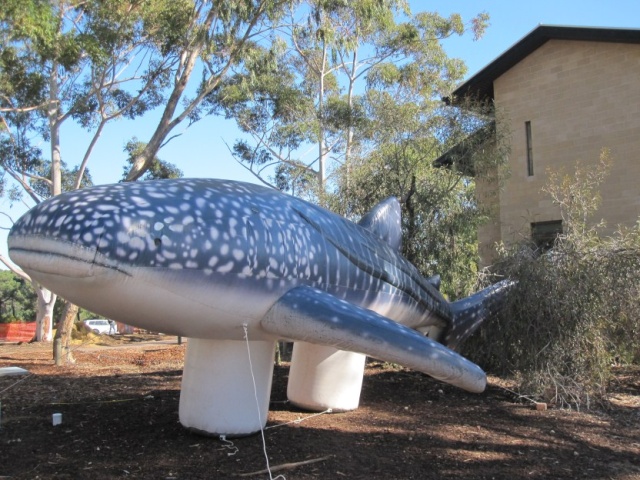 Indonesian Gamelan performance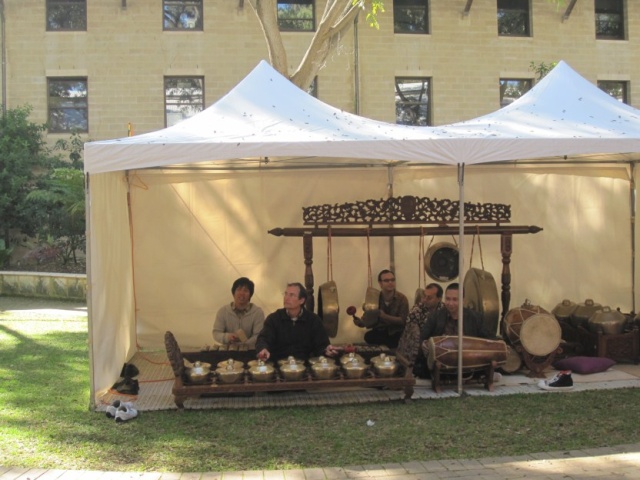 There was also a stall of Murdoch's Kulbardi Aboriginal Centre, where you could decorate rocks in your own way, here's mine: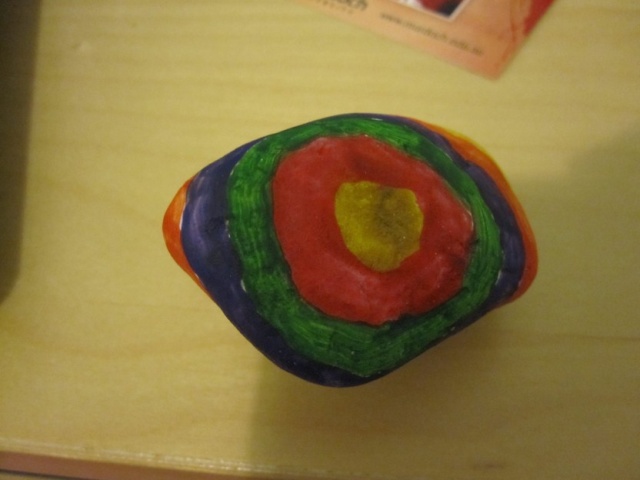 The election seemed to be not totally forgotten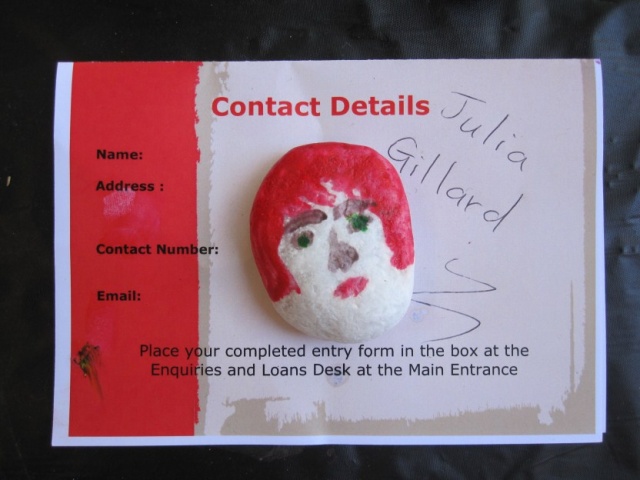 There were heaps of other activities around campus yesterday that I didn't capture. The thing I like about Open Day is everyone knows that it is nothing but marketing, but it is still pulled off in a so nice and interesting way that everyone can always find something about it to enjoy, and more than that, it gives people a chance to look at studying in a fun way rather than only theories and all the academic stuff.