Wanna watch movies for free, help people, and feel good about yourself?
Do you remember few entries ago I was talking about how I keep a dream in mind and surprisingly they become true?
I've always been dreaming about having a chance to watch a movie outdoor, especially after watching "Valentine's Day". And yes, yesterday I finally did! And not only watch movie, I work there.
On the dark days feeling very bad about myself I jumped into a site looking for volunteers and registered like crazy. One of those is Noah's Ark, one of 5 charity organisations participating in Movies by Burswood, which is a outdoor screening program and its profit will be donated to the children in Perth.
So yeah if you come to the site and see someone selling raffle tickets it's probably me. Well I'm sure you'll recognise me anyway because I'm the only young person there
. It's not to say that working with seniors is a bad thing though, no they are extremely kind and helpful to me. Not only they helped me with the work and dropped me home, without the rug they gave me yesterday I could be a frozen piece of meat right there watching Percy Jackson and the lightning thief.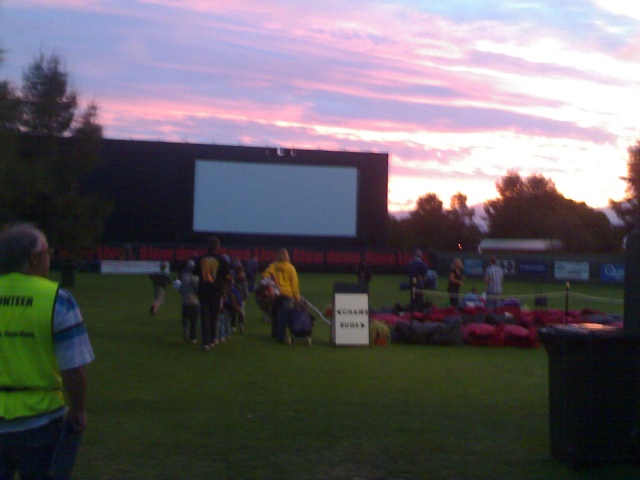 The site get filled more and more near the show but then it was too dark to take picture. And please excuse my phone's camera's quality


People brought bean bags, rugs, picnic and all kind of things there. It just looked so cozy when people lying, snuggling their loved ones while watching the big screen. Looking at it I just wished so much that someday I can enjoy that with my family, and realising it would not be some time soon I felt kinda sad.