Sitting in KFC, mindlessly watching people going by, I felt an impetuous sadness invading me. There seemed to be no way the situation I was in could be any better off. Muscle pains and too many worries had made me unable to sleep last night.
I didn't wanna go home, I didn't feel like doing anything. Still, I had to find my way out of KFC. Then I saw her, the Japanese artist drawing cartoon portraits that I'd seen a few times before, sitting in front of David Jones, and as always, surrounded by lots of people.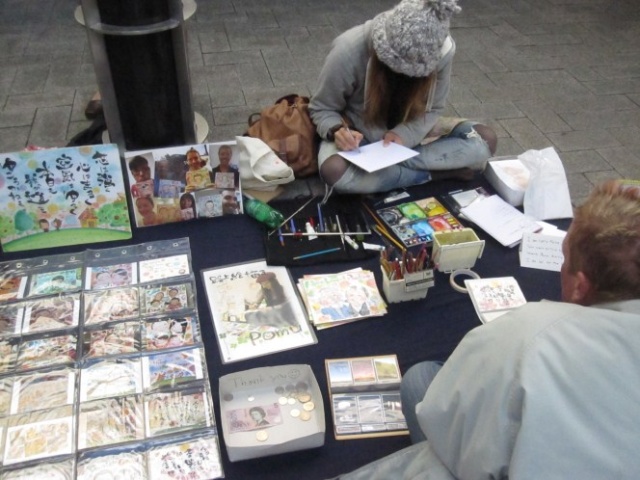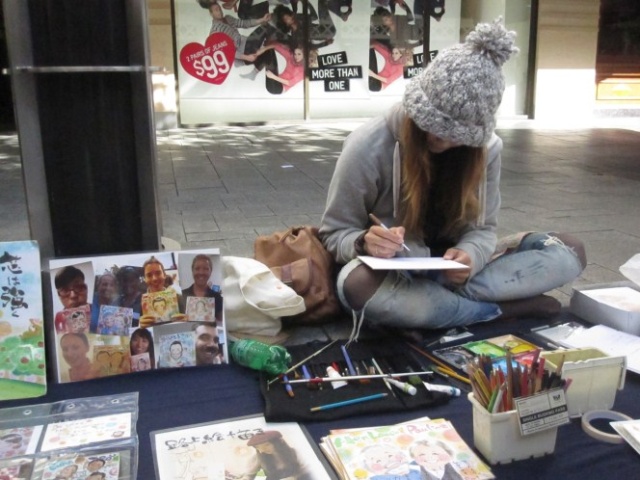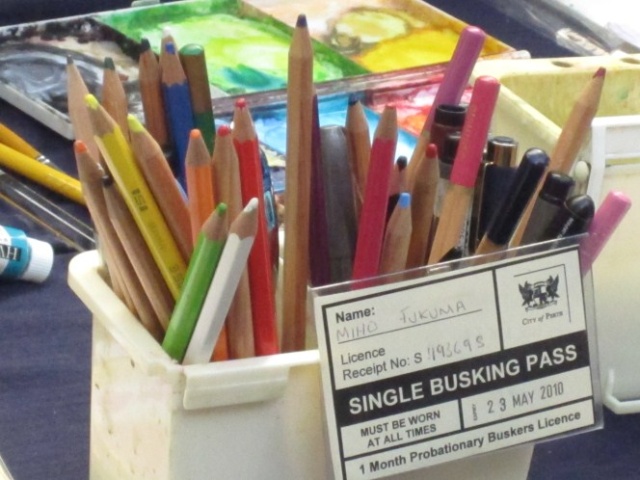 Since the first time I saw her I already wished that I could have her draw me a picture. Now that she said she is leaving Perth soon, this must be the day. The only problem is I would have to wait real long, but ask a girl like me, at that moment, I had nothing but time.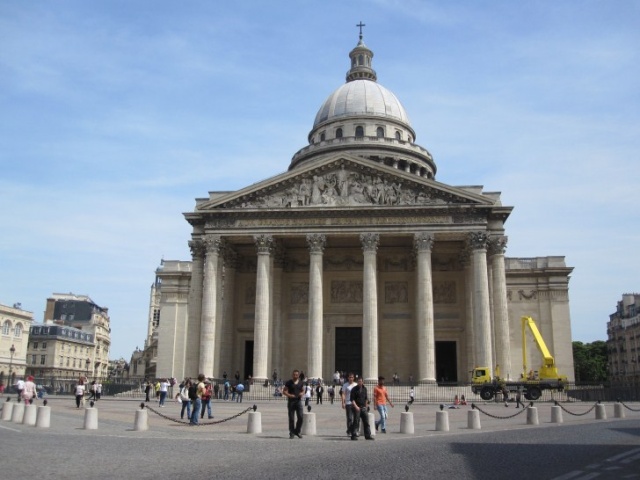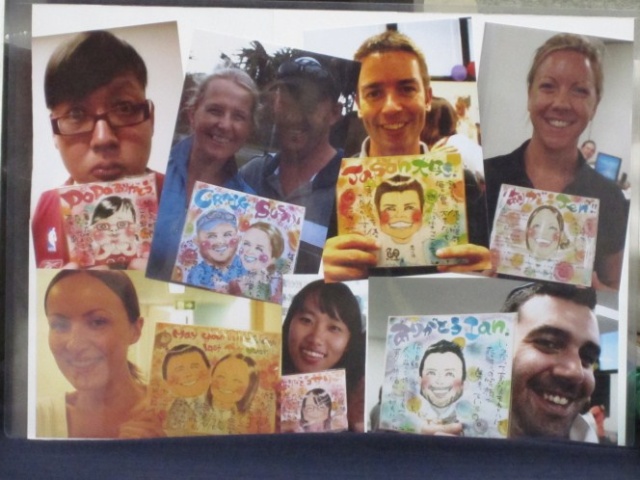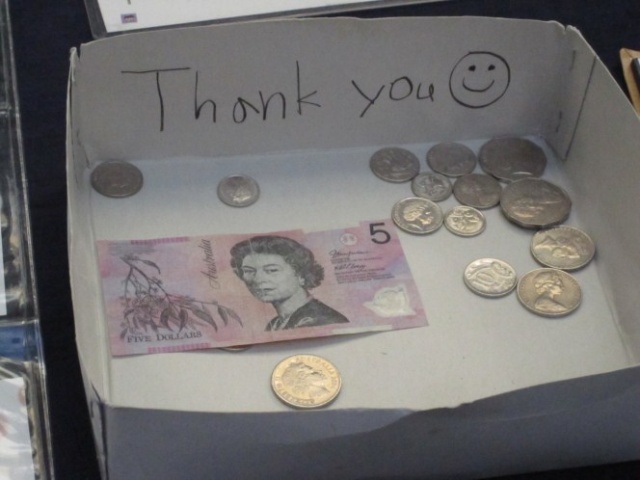 Can't believe that I waited nearly 3 hours. Sitting in the middle of the street, I felt like I can let go all of the weariness that has been bothering me. Perth city is so calm, so peaceful, next to where I sat was another busker, a guy with his red guitar singing sweet and beautiful songs. So while waiting I watched Miho (the girl's name) doing her lovely work, watched people passing by, and listened to the guy's songs. It was just so beautiful.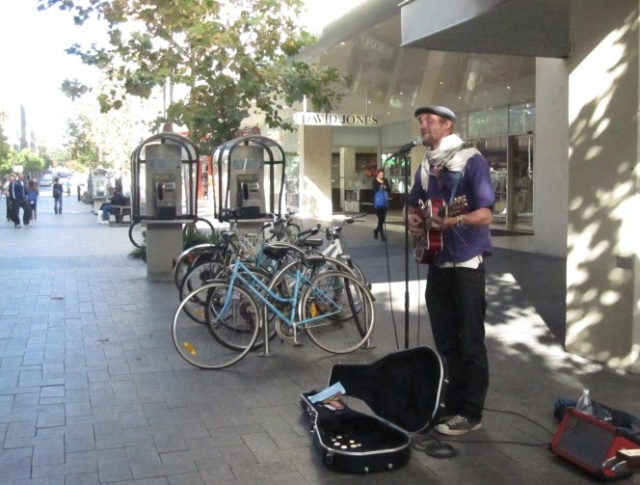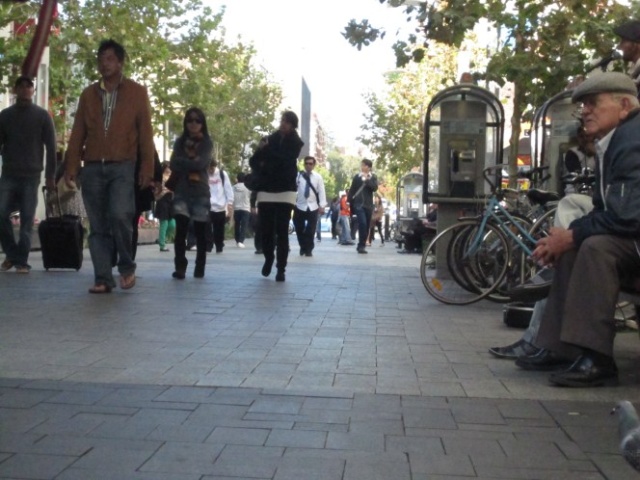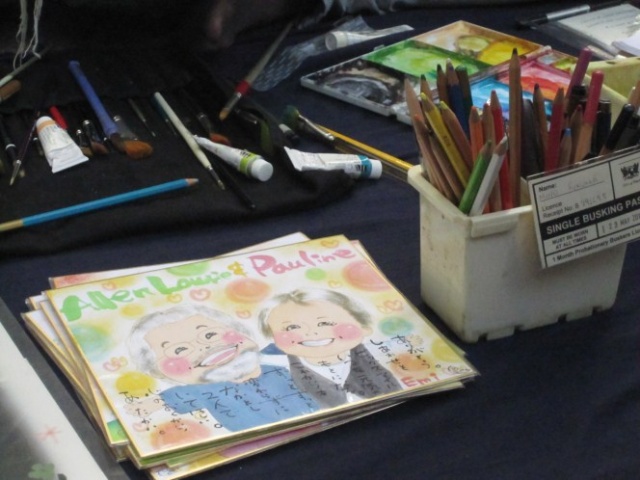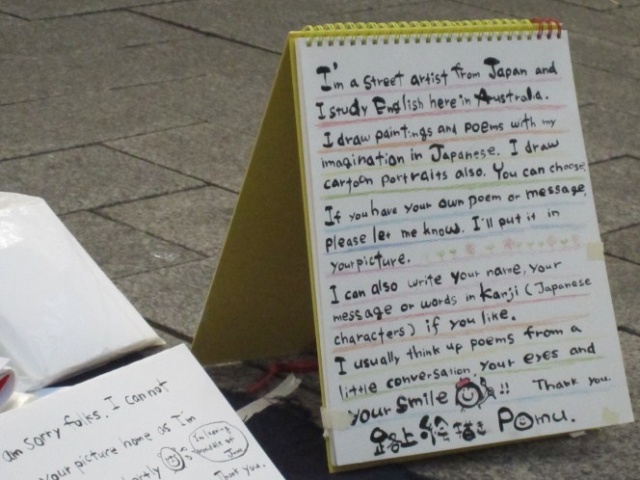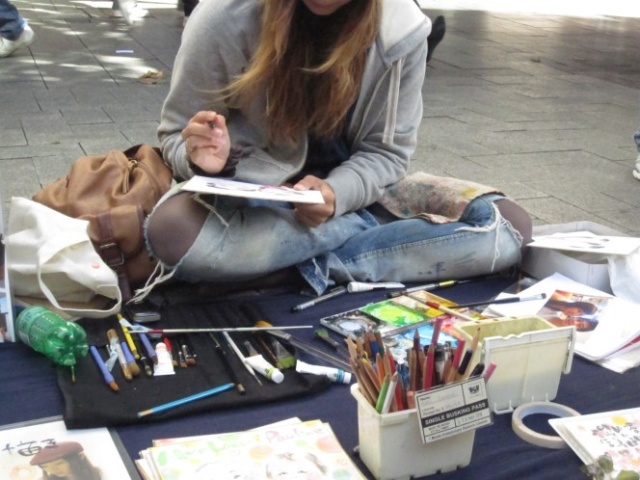 Thinking about it, buskers must be one of the most optimistic and know best how to enjoy life. Surely life is not always sweet to them, sometimes even cold and ungrateful, but they always give it the best of them with a smile on their face. They do their job so passionately no matter how many times it is repeated, or how people treat them. And they take donations instead of "selling" their products. That's what makes them artists, not businessmen.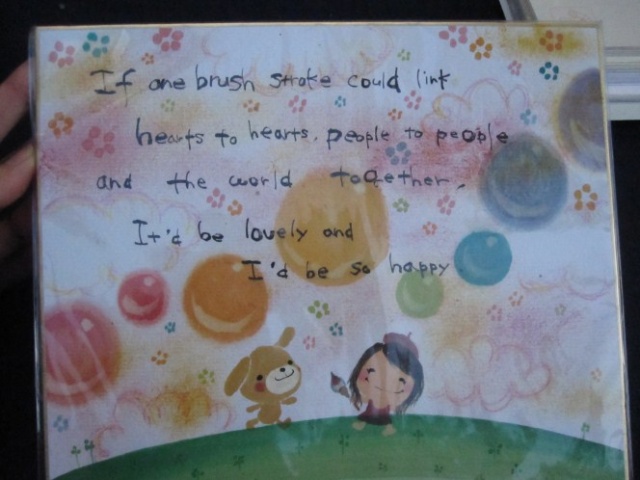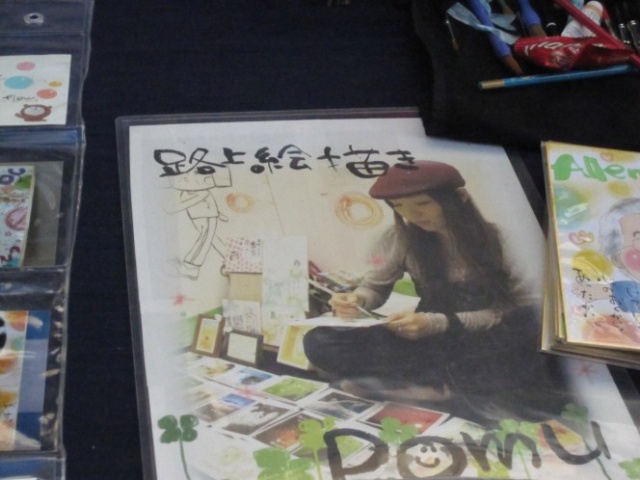 This is the flowers one man came back and gave her after she made him a picture of him and his children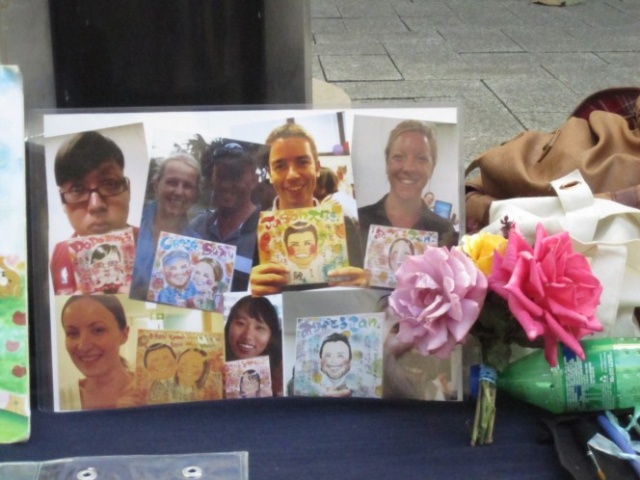 And FINALLY it came my turn. I took a picture from my wallet (I'm so glad that she loved my Maruko chan wallet) for her to draw, and insisted on having a poem on it as well, cos though if I don't understand the poem, having some Japanese on the picture is still so nice.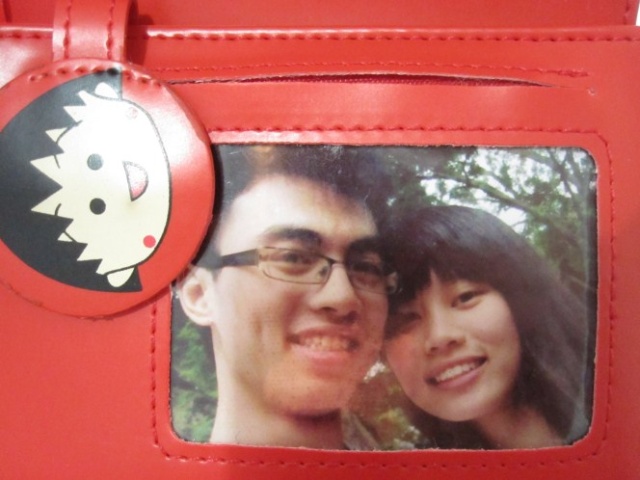 And MYYYYYYY picture. He looks so 'real' doesn't he?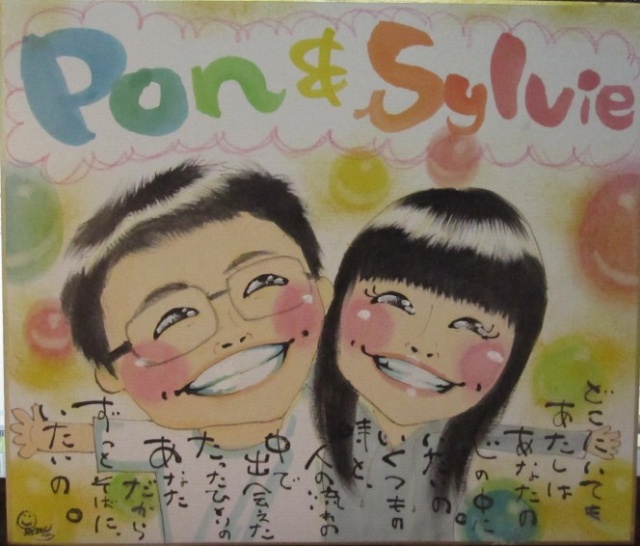 And she translated the poem on the back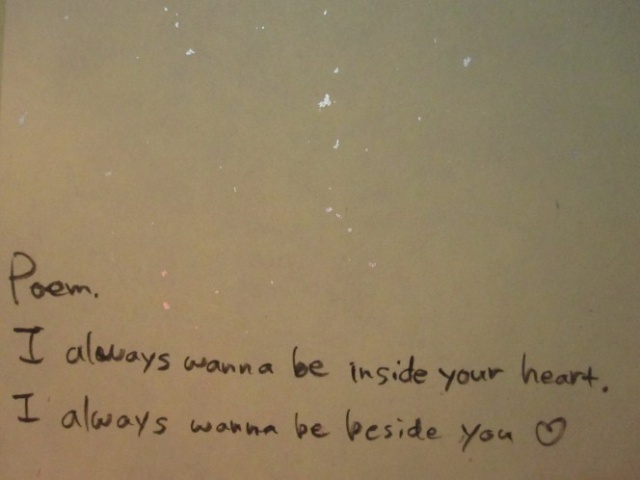 And her card of contact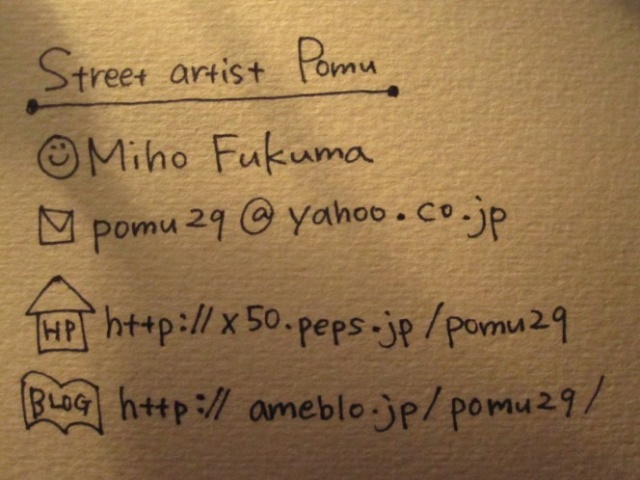 For everyone, she took a photo of the person with the picture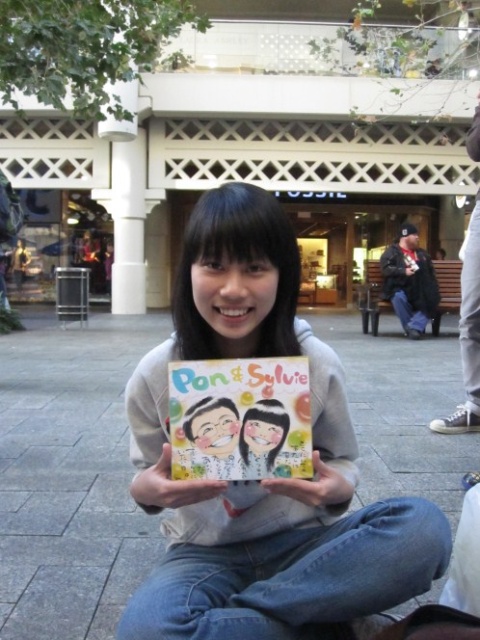 Isn't it lovely? And the last words: Miho, if you are reading this. Thanks so much for the beautiful little thing you created. People love your work! May all the best happen to you in whatever path you follow